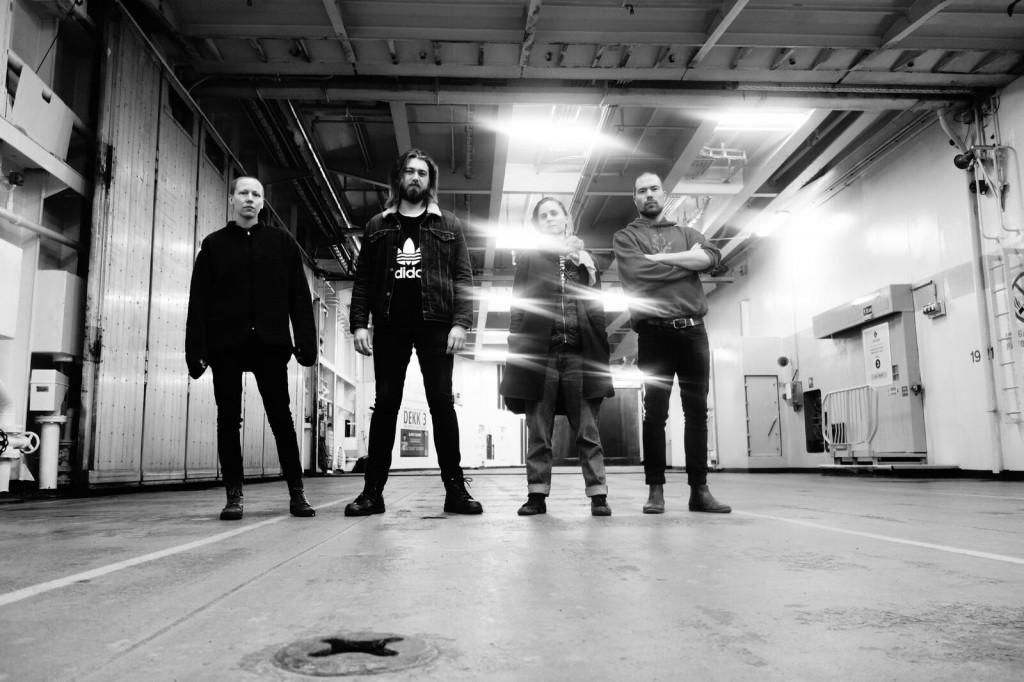 Dato:

9/7

Tid:

23:00

Entré:

Kr. 90,-

Venue:

Christianshavns Beboerhus
The Scandinavian music scene has for some decades now proven to be a fertile breeding ground for aspiring international artists. THE BIG YES! is no exception, and carries on the fruitful tradition of exiting collaborations between the Scandinavian countries: Swedish saxophonist Anna Högberg on saxophone teams up with Danish trombone player Maria Bertel, both of which are amply supported by the hard hitting omnipotent Norwegian rhythm combo Christian Meaas Svendsen and Ole Mofjell on respectfully double bass and drums. These musicians have already made their mark through different successful constellations the last 10-15 years in bands such as Selvhenter, Anna Högberg Attack, Fire! Orchestra, Paal Nilssen-Love Large Unit and Freedom Nation (to mention a few).
The music is free like Scandinavia, dangerous like North-Korea and uncompromising like the old USSR. Still it's neither democratic nor communistic. The music exists beyond any political term, but is still defining our current age. It's cooking, stirring, swinging, grooving, noising, hissing and dancing. The gates to Paradise opens wide and Salvation itself is close at hand when this Nordic angel choir strikes its chord. It erases borders and unites everyone present – and the rest of the world – in a single grand and unspoken YES!
Anna Högberg, sax
Maria Bertel, trombone
Christian Meaas Svendsen, bass
Ole Mofjell, drums